First Team & Team Kids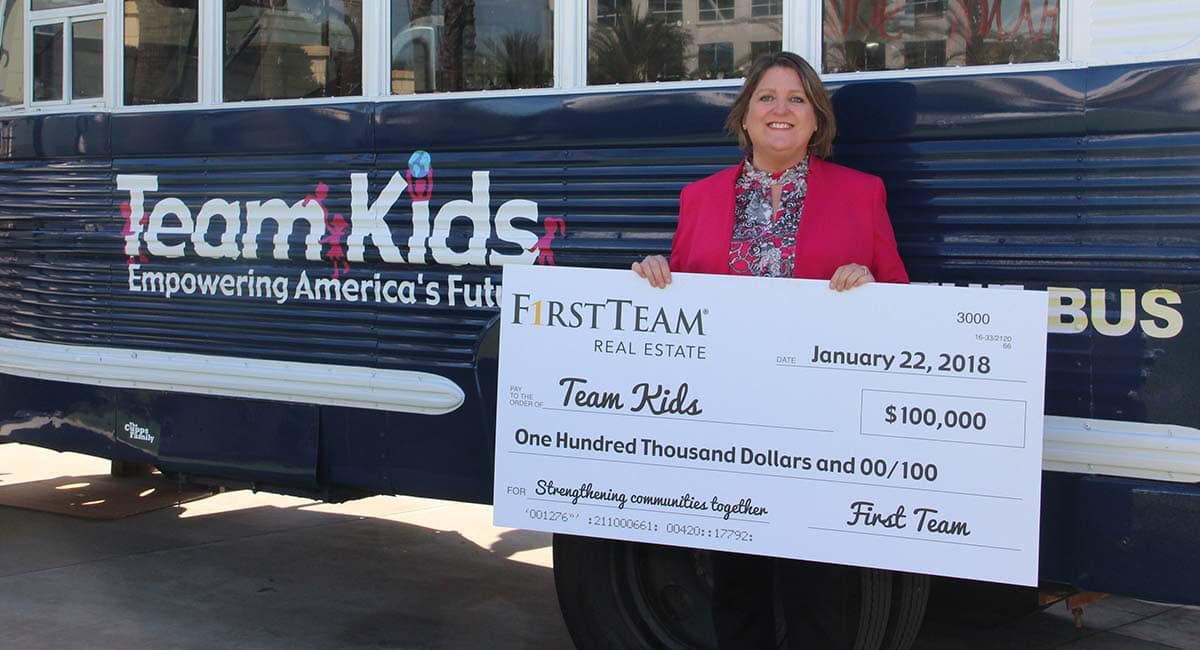 We share more than just 50% of our name with Team Kids, we share a vision for strengthening communities through service and compassion. As Team Kids Ambassadors, we're leading efforts to serve in our communities and fundraise for Team Kids.
Through our partnership with Team Kids —called the Team Kids Superhero Program—real estate agents serve as mentors to children in their communities, guiding them through various challenges that allow them to make a difference and earn recognition for it.
"Through the Superhero program, kids will be presented with challenges to complete, such as bringing blankets to an animal shelter or writing a thank you note to someone in the military," Hudash explained. "Once they complete these challenges, the real estate agents will present them with certificates thanking them for their contributions and for helping to make their own community a better place."
The Superhero Program, and our affiliation with Team Kids, is part of our organization's overarching mission to make a difference in the communities we call home.
Testimonials
" Andrea knows the real estate market. She works very hard, very quickly, and very efficiently, but stays calm and patient at the same time. Andrea has so many connections and is always there for you, when and where you need her. She goes well above and beyond of her duties as just a real estate agent. I have known her for more than 6 years, and have done several businesses with her. She is honest and direct. She understands that marketing is more than just a low price. I would recommend her to anyone needs professional assistance in real estate. "
- North Star Estates LLC
Previous
Next